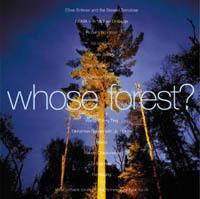 All net proceeds donated to
The Partnership for Public Lands
FIND OUT MORE BEFORE
IT'S TOO LATE!!
1-888-371-LAND

Available Now:
a compilation CD featuring Canada's finest contemporary and traditional performers, composers and improvisors, with international guests...
Canadian Sellers/Distributors
The Wildlands League
T (416) 971-9453
F (416) 979-3155
401 Richmond St. W, #380,
Toronto, ON, M5V 3A8
offers the CD for CDN$15; visa A-OK (outside Canada, $15 US funds; postage incl.)



Canadian Music Centres (Sackville, Toronto, Calgary, Vancouver)
http://www.musiccentre.ca



Verge Distribution
87 Franklin St,
Uxbridge, ON L9P 1J5 Canada
T/F (905) 852-9745
E-mail: info@vergemusic.com
http://www.vergemusic.com
Price tba. $12/CD donated to the Partnership for Public Lands



U.S Sellers/Distributors
CDeMusicCDeMUSIC (New York), a project of Electronic Music Foundation
116 North Lake Avenue
Albany, New York 12206, USA
T (518)434-4110 / (888)749-9998 (toll free from within North America)
F (518)434-0308
E-mail: cde@emf.org.
www.cdemusic.org/



Earth Ear
45 Cougar Canyon
Santa Fe, NM 87508 USA
T 505-466-1879 / 888-356-4918
F 505-466-4930
www.earthear.com

FIGHTING THE TORY GIVE-AWAY OF ONTARIO'S PUBLIC FORESTLANDS



(Hornblower Recordings)

a benefit CD featuring Canada's finest contemporary and traditional musicians & composers, with international guests, including:
NOMA with MICHAEL ONDAATJE - spoken word meets avant jazz.

NEXUS - vibrant percussion.

OLIVER SCHROER and the Stewed Tomatoes - contemporary fiddle & mrdangam extrapolations with Jani Lauzon, Brent Titcombe & guests.

CINNAMON SPHERE with JIN HI KIM - insect grooves mix with Korean avant garde.

GEORGE GAO, ZHENG TING WANG - Chinese modern and traditional virtuosi.

HANDSLANG, LORI FREEDMAN - improvised adventures.

WENDE BARTLEY, RICHARD WINDEYER, ROBERT CRUICKSHANK, SARAH PEEBLES - sublime electroacoustics, new works.

THE KAVKASIA TRIO - traditional vocal music of the Georgian Republic.